Classic trench coat is timeless
No matter the dress code, a classic trench will always be in fashion thanks to the timeless design. You can get them in different length; classic, midi and maxi, and in so many different colours, like; pink, black, cream, white, brown, blue, green, just mentioned few.
I always buy them in colours like beige, sand or black so that I can wear them for many years without getting tired of them. I like them mostly in a double-breasted design. They are perfect for in-between seasons. I cannot imagine not owning one of them.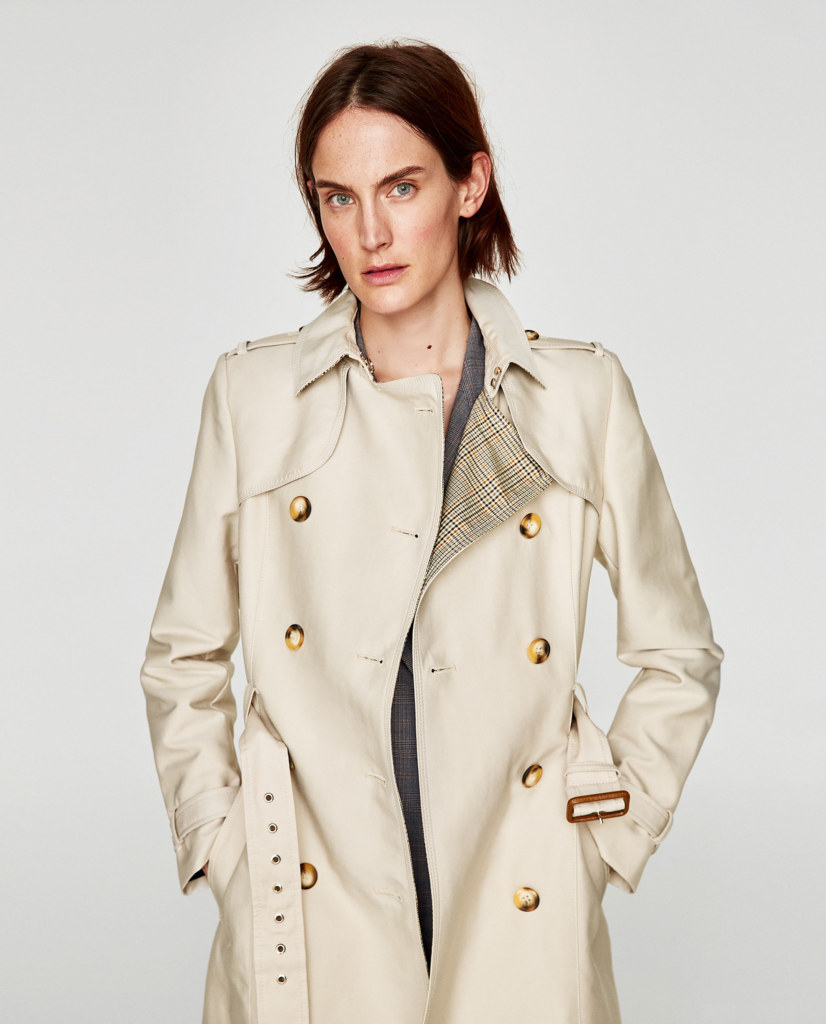 This time I pick the trench coat from Zara because I love the design, it has a perfect colour and length and can be washed in a washing machine. The last part is of particular importance to me, as I chose the light colour which will need to be washed more frequently, and it can cost a fortune to use a dry cleaner every time. Regarding the quality, it is value for money. I'd rather get a new one every third season than spending a fortune on one from Burberry 😉
Below you can see the trench coat from all sides, or you can see more details here.