Lipstick is one of the must have cosmetics in make up box of every women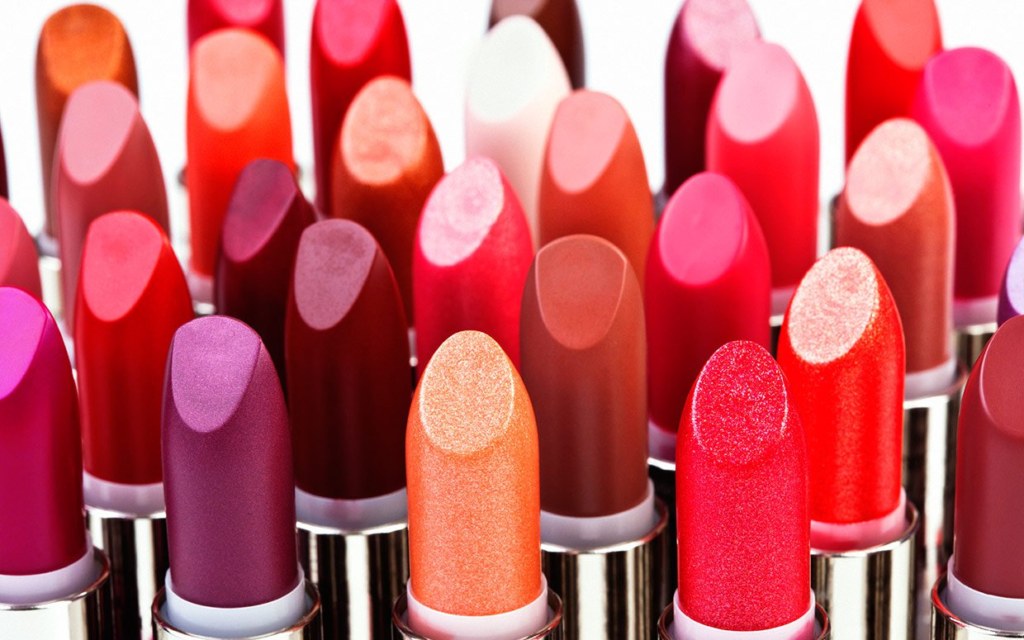 For me, lips are one of the sexiest parts of our body if you pair them with good lipstick. When I say that, I do not only think about the right colour choice for you, but also about ingredients, durability and shine (or not) and affordable price. And I want it all when it comes to my lipstick. There are tons of different lip products out there, like lip gloss, lip balm, lip crayon, and classic lipstick. You can also get them with vitamins, minerals, moisturising, waterproof or with volumising ingredients. So, the choice is not easy. I have to confess that my favourite lipstick colour is pink. In my opinion, no matter which colour of skin or hair you have and regardless of the occasion or your age, there is always one shade of pink that will suit you perfectly.
Sensuous matte cream formula
My first pick will be this wonderful Maybelline color Sensational Matte lipstick. As you can guess, my colour choice is Rose Rush. I love that sensuous matte cream formula enriched with honey nectar and it feels great all day. You can get it in 24 provocative shades. I found the best price here. You can save up to 60% if you hurry.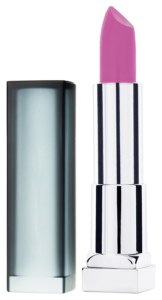 'Elixir' is the secret
Once you try this amazing lipstick from Max Factor, you will fall in love with it. As much as 60% of ingredients are emollients, conditioners including vitamin E, shea, avocado and aloe butter, as well as antioxidant white tea. In just one week this lipstick improves lip moisture giving you smooth and soft lips. I choose this gorgeous colour Dusky Rose but you can choose from 14 another shades. You can find out more about it here.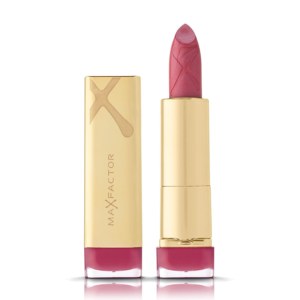 Better and brighter colour
I would definitely pick Moisture Renew Sheer and Shine Lipstick from Rimmel London. The better and brighter colour will be perfect for everyday use. These lipsticks are enriched with vitamins A, C and E giving lips a shot of energy and moisture that mine need. On top of that, they are non-sticky and have SPF 20 UV protection. The ultra-lightweight texture will give me the comfort to wear it all day. You can get it in six different shades and can save 28% if you buy it here.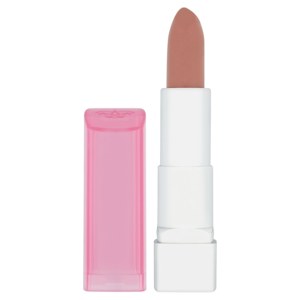 Luxuriously rich colour – True Red
A master formula from L'Oreal Paris that provides intense colour and rich hydration. I love lipsticks from this series because they are enriched with argan oil, omega 3 and vitamin E. It keeps my lips ultra-hydrated and soft. I think that every woman needs that classic, perfect red lipstick for a special occasion (or not!). Every evening outfit looks amazing in combination with this lipstick. You can get it here.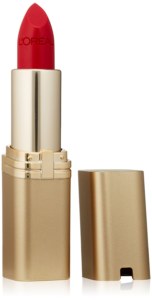 Flawless and natural look
Beautifully Bare Lipstick by e.l.f. Cosmetics in Touch of Pink shade is perfect if you are looking for a comfortable, everyday lipstick. This lightweight lipstick is enhanced with vitamin E and Shea butter, providing a soft, natural-looking finish. This lipstick feels more like a balm; you can apply it easily even without a mirror. You can get it here at the best price.