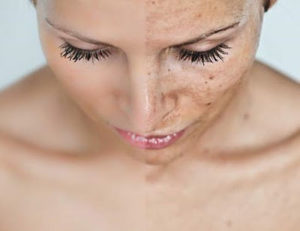 Pigmentation problem – every summer nightmare
In more recent years, dark pigmentation has become one of the most frustrating problems that people have to deal with, and while there are plenty of creams available, not many of them work efficiently for everyone.
An increase in melanin levels within your body is the most common reason for dark pigmentation, but there are also other reasons such as pregnancy, being exposed to the sun for too long, or Addison's disease. You'll find that in most cases, a home treatment will get the job done and dark pigmentation will disappear within less than a few weeks.
Pigmentation – home treatment
There is a broad range of different home therapies that can be used to deal with pigmentation. If you know that the pigmentation is due to being pregnant, it's important that you talk to your doctor first. Some of these therapies could impact the safety of your unborn child, while others won't. However, it's always a good idea to discuss how to treat dark pigmentation with your doctor before doing so.
In my opinion here are some of the best home therapies that you can use to get rid of it without spending a fortune.
Your Diet
The first approach you should take is to alter your diet. Eating healthily is important to maintaining healthy skin and foods that contain a lot of vitamin E (e.g. fruits and vegetables) will benefit your health greatly. You can find more information here.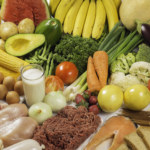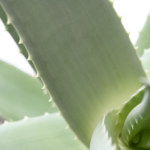 Aloe Vera
Aloe Vera is an excellent product to help keep your skin healthy, not to mention soft. When using Aloe Vera for dark pigmentation, simply create a mask (made from Aloe Vera, raw honey, and seaweed), leave the mix for about 10 minutes, and apply it to the affected area. Let the mask settle for a further 5 minutes before washing it off with warm water.
Mint, Cucumber, and Egg
Take an egg, remove the yolk, and beat the egg whites until fluffy. Next, add six fresh mint leaves to the egg, crush half of a cucumber to make it a paste, and mix all of the ingredients together. After mixing, rub the mask onto your face and leave it for approximately 15 minutes, then wash the mask off with warm water.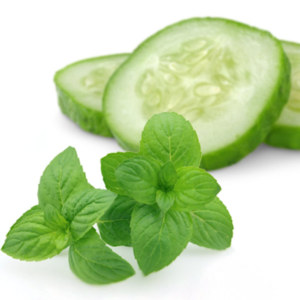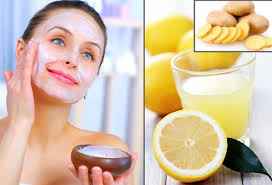 Lemon Juice and Potato Juice Mix
Potatoes contain a compound called "catecholase" which can lighten your skin, while lemons contain a compound called "citric acid" which can bleach your skin. Only mix lemon juice and potato juice together and rub the mix onto your dark pigmentation.
Almond, Honey, and Lemon Juice
Mix one tablespoon of almond powder, one teaspoon of honey, and a teaspoon of lemon juice. Mix these ingredients together, apply the mix to your face for roughly 15 minutes, and wash it off afterwards with warm water.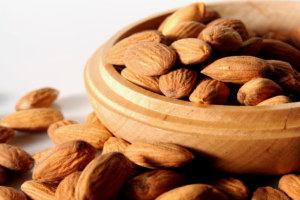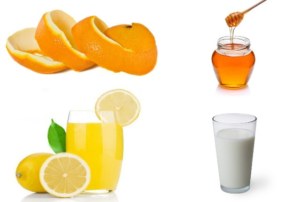 Milk, Honey, Lemon, and Orange Peel
Because citric fruits contain citric acid, they can be incredibly helpful when removing dark pigmentation. Create an "orange peel powder" (you can do this by either leaving the peel to dry out, or by simply zesting the peel), and mix it together with some milk and lemon juice. Follow this up by adding some honey to the mix; just enough so that the mix can be used as a face mask and isn't runny. Apply the mask to your face for around 15 minutes before washing it off.
Sandalwood Powder
When mixing sandalwood powder with a natural acid, you can minimise any dark pigmentation or even remove it completely. Mix the powder with something such as cucumber juice and rub it into the affected areas. Do this once a day, and soon enough you'll notice a difference.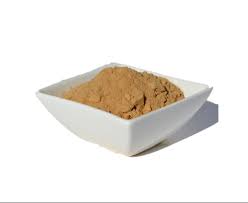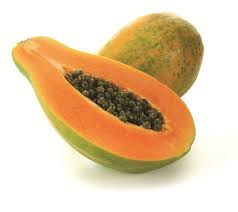 Fuller's Earth, Papaya, and Vitamin E
By using this mask at least twice a week, you can minimise the dark pigmentation on your face. Mix half a cup of Fuller's earth, a tablespoon of blended papaya, and lastly empty the contents of two Vitamin E capsules into the mix (if you want the mix to be runnier, add more). Apply the mixture to your face, rub it in, and remove it after about 5 minutes.
These are just some of the best home therapies that you can use to get rid of dark pigmentation. However if none of these work for you, then you can try some of the cosmetic products.
Below you can see my best pics:
Dermalogica Pure Light SPF 50 – A great product for the summer when sun block is needed.
Clinique Even Better Clinical Dark Spot Corrector – It is an ideal product for all ages and perfect for people with sensitive skin.
Nuxe Splendieuse Anti-Dark Spot Fluid SPF 20 50ml – Efficient and great value for money.
Of course, there are also some other, more invasive ways to fight those terrible dark spots. I decided to try some of the natural cosmetics combined with good cream. However, if you are impatient and you don't mind paying a higher price you can look for a recommended beauty clinic in your area.
Good luck :-)